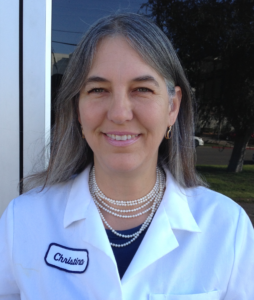 I'm Christina.  Founder and Director of Apricot Forest.
I grew up in the San Francisco Bay Area where I studied classical botanical formulas and acupuncture of the Ancient Chinese Dynasties – treasured for their healthful, preventative and anti-aging benefits.
Having completed my Bachelor of Science at UC Davis, I then went on to the Acupuncture and Integrative Medicine College in Berkeley, California.  Additionally, I hold a Master of Science in Oriental Medicine.  I am also trained in Western therapies, such as craniosacral therapy and flower essence therapy.
I am a California Board Certified and a locally recognized practitioner of Acupuncture and Oriental Medicine.
I have completed 4000 hours of training in Oriental Medicine and continue to study closely with experts in adjunct professional fields.  My special interest is in healing sleep disorders.
I love the science and power of Oriental Medicine.  I have a real passion for the field: when I'm not working, I enjoy reading case studies and searching out articles on advances in Oriental Medicine.  I love tending my rare and fascinating plant collection, giving elaborate dinner parties and spending time with my friends and family.